MENTOR SCOUT TALENT NETWORKING EDITION
Mentor Scout's Talent Networking Edition is a web-based internal mentoring and networking talent management program for today's GenY-friendly companies and organizations. The program provides your organization with social networking tools – a vital part of every day life for younger people today – to promote employee interaction, collaboration, praise and recognition, just-in-time learning and fun/self-expression.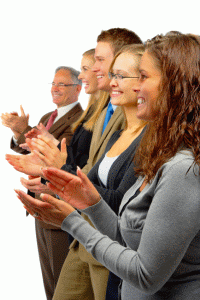 How does it work?
With Mentor Scout's Talent Networking Edition, your employees or association members create MySpace style profiles about their professional and personal lives. The social networking functions are arranged in customizable tabs such as Projects – for posting information about current work projects, challenges and ideas; Applause – for praise and thank-you's from colleagues and supervisors; Favorites- for listing preferences on issues such as websites, books, blogs, classes and lunch spots; and Get Togethers-for arranging social meetings.
These tools are intended to help employers address the retention challenges posed by the up-and-coming generation of workers who are more likely to job-hop, require constant praise, learn through peer knowledge transfer and seek a work/life balance than their Baby Boomer counterparts.
The Talent Networking Edition is specifically designed to solve three workplace challenges that affect today's organization as well as the workplace of tomorrow. These areas are:
How to create an effective methodology for delivering praise and recognition
How to nurture and facilitate the new style of peer-to-peer, just-in-time learning and knowledge transfer
How to rapidly engage the Generation Y Millennials to minimize short term job hopping
Praise & Recognition
You've heard it on NPR. You've read it in Fortune Magazine and the Wall Street Journal. The 75 million Generation Y Millennials are the "Raised on Praise" generation.
In fact, throughout history, younger generations have wanted praise from their elders. As Napoleon said: "A soldier will fight long and hard for a bit of colored ribbon." But when it comes to praise today, "Gen Xers and Gen Yers don't just say they want it. They are also saying they require it," says Chip Toth, an executive coach based in Denver. How do young workers say they're not getting enough? "They leave," says Mr. Toth.
Source: Wall Street Journal-Weekend Journal. April 20, 2007.
Mentor Scout's Talent Networking Edition is the easiest way to make sure your employees are receiving meaningful, public praise on a regular basis.
To learn more about how the Talent Networking Edition provides your employees with a continual stream of praise and recognition, request a demo by emailing tne@mentorscout.com or click here to request a demo today:
Request a demo
.
Peer to Peer Knowledge Transfer – Just in Time Learning
Just-in-time learning: Getting the right knowledge to the right person at the right time.
Source: Internet Time Blog-eGlossary. 2003.
The new generation is changing the face of learning. Employees today solve work challenges by turning to their peers and colleagues for help. Classroom training and e-learning are helpful to provide a base of knowledge, but when it comes to solving day-to-day problems, employees are looking for quick answers.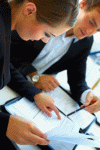 Mentor Scout's Talent Networking Edition provides a way for employees to reach out and socialize (both online and off-line) with colleagues throughout the organization in a safe, professional environment. Employees broaden their network across departments and divisions which exponentially multiply the opportunities for knowledge transfer. At the same time, departmental silos which cause so much inter-departmental conflict simply fade away.
With the Talent Networking Edition in place, employees have friends in all parts of the organization with whom they can turn to when a work problem is slowing them down. Productivity today is about who you know not what you know. The Talent Networking Edition of Mentor Scout can make sure that your employees know the right people at the right time.
Please contact us to learn how you can use social networking tools to facilitate peer-to-peer knowledge transfer. Email us at tne@mentorscout.com or request a demo by clicking here:
Request a demo
.
Embedding and Engaging the Generation Y Millennial Employee
With flexible schedules/locations and a job hopping mentality, the unengaged workforce presents the most critical (and expensive) challenge for the new workplace. If you calculate the cost of a workforce where all employees turn over every 1 to 2 years, the cost of turnover quickly reaches into the millions and even billions of dollars over a 10 year period for the mid-size to large company. Implementing a Talent Networking System provides a solution to this problem by quickly embedding new hires, tele-commuters and other employees deep into the heart of the corporate culture. According to organizational development research, employees who are engaged in the company are ten times less likely to leave than those who feel no connection to the organization.
If you would like to help your new hire employees acclimate and connect more quickly to the social fabric of your company it's time to contact Mentor Scout and learn how easy it is to implement and get started with your own internal Talent Networking program.
Contact Mentor Scout at 808-263-3800 / email tne@mentorscout.com or request a demo by clicking here:
Request a demo
.